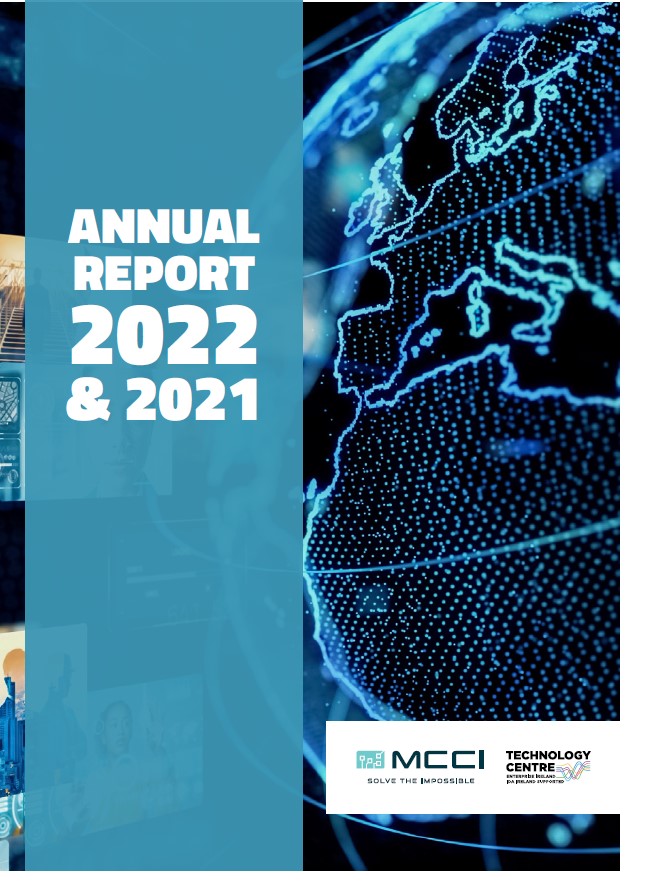 We are thrilled to unveil our Annual Report for Microelectronics Circuit Centre of Ireland ( MCCI) for 2022 and 2021.
This comprehensive report encapsulates the remarkable accomplishments, encountered challenges, and outstanding progress achieved by MCCI over the past two years.
Throughout 2021 and 2022, MCCI remained at the forefront, pioneering groundbreaking research, development, and commercialisation initiatives. These efforts have consistently solidified Ireland's global reputation as a prominent hub for innovation in microelectronics
In this report, you will discover significant milestones reached across various research strategies and projects. These milestones span advanced integrated circuit design, the implementation of intelligent sensing systems, advancements in wireless communication, and breakthroughs in emerging semiconductor technologies.
What truly makes these achievements exceptional is the spirit of collaboration that permeates MCCI's ecosystem. The synergy between our academic partners at Tyndall National Institute and University College Dublin, our esteemed industry partners, and dedicated research teams has resulted in transformative breakthroughs. These innovations are actively reshaping numerous sectors, from healthcare and transportation to agriculture and telecommunications.
"Amidst extraordinary circumstances, MCCI showcased remarkable resilience and unwavering determination in pursuing its mission. Our dedicated team worked tirelessly to maintain the momentum of our research and development endeavours, harnessing digital platforms, virtual collaboration tools, and innovative methodologies to sustain our progress." John Morrissey, Executive Director of MCCI stated.
Join us in celebrating the remarkable journey documented in our Annual Report, and learn firsthand how MCCI continues to be a driving force in the world of microelectronics innovation.
Read the full report HERE